The Vietnam Women's Memorial Project was incorporated in 1984, and is a non-profit organization located in Washington, DC. The mission of the Vietnam Women's Memorial
Foundation (formerly the Vietnam Women's Memorial Project) is to promote the healing of Vietnam women veterans through the placement of the Vietnam Women's Memorial on the grounds of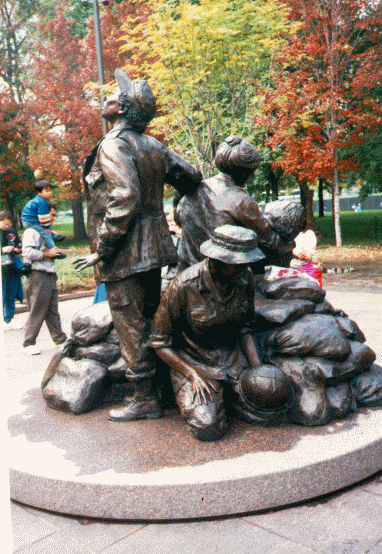 the Vietnam Veterans Memorial in Washington, D.C.; to identify the military and civilian women who served during the Vietnam war; to educate the public about their role; and to facilitate research on the physiological, psychological, and sociological issues correlated to their service. The Foundation has the support of every major veterans group in the country including the Vietnam Veterans Memorial Fund and more than 40 other diverse organizations.
In 2002 The Project changed its name to the Vietnam Women's Memorial Foundation to better reflect its mission at this time.
Select any of the graphic on this post to visit The Vietnam Woman's Memorial Foundation website.