VA offers a number of services that can provide you with the support that's right for you. Whether you and the Veteran you care for could use some help at home or you just need someone to listen, we're here to support you.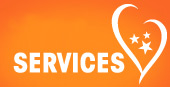 If you are the Family Caregiver of a Veteran who was injured post-9/11, you may be eligible for additional services through VA, including a stipend, comprehensive training and medical coverage through VA if you are not already covered by a plan. Follow the link to learn more about the newest services and to see if you are currently eligible.
Caregiver Support Questions?
Have questions about VA Caregiver Support Services? Contact VA's Caregiver Support Line:

(1-855-260-3274) or your local Caregiver Support Coordinator for assistance.